Looking for a dedicated agency to help grow your business?
As a virtual agency, headquartered here in Regina. We work with some of the best freelancers around the world. Most of the services we provide are in-house or are hired locally.
If we don't do it … you don't need it.
Gone are the days of the big agency. Where clients pay for the fancy space, the staff sitting in their offices or cubicles waiting for a project to work on.
Embrace the virtual agency.
Working with dedicated freelancers from all corners of the world. We hire the best when we need them and pay them for time and expertise. Not having to pay them as full-time staff saves us and you, the client, money.
Best of all, when we need these freelancers, they work hard to complete the tasks assigned to them. They understand business, they don't sit and waste time on social media or texting.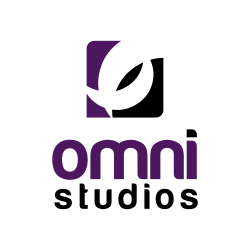 Best Way to Communicate
Especially if you have things for us to do for you. Things go smoother and much quicker when we have a 'to-do" list.

Contact Us
By Phone
306 586 6119
Not in Regina? No Problem.
1 866 586 6119


The Mail System
Still Works
Envelope & Stamp
Omni Studios
Studio 12 | Lower Level
River Heights Mall
2700 Montague Street
Regina, SK S4S 0J9
WHERE IS OMNI STUDIOS REGINA?
Located in the River Heights Mall at the corner of Regina Avenue and Montague Street
Omni Studios
Lower Level, River Heights Mall
Omni Studios is located in the lower level of the River Heights Mall.
DIRECTIONS
Look for the River Heights Dry Cleaner
Beside them is a set of doors leading to the lower level
Come through those doors, follow the stairs down and turn right
We are the first studio. Studio 12.
Before you come to see us …
please take a moment a book a meeting time.We are always working on one project or another with different dedlines.
Scheduling a meeting will allow us to concentrate on you and your project.