Tips To Get More Online Customer Reviews
Customer reviews or testimonials. Important or not?
If your business provides a service, you probably are looking for customer testimonials. If your business sells products, then you should be looking for product reviews.
Reviews on your website are important, but not too many. These days people do not believe a page full of good reviews. They are like references on a resume, you know they are going to be good.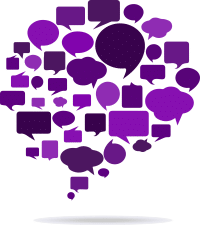 How do you get clients to provide you with testimonials?
First thing to do … offer excellent service. A lot of times when a customer feels like they have received excellent service is to tell their friends on social media or by word-of-mouth.
Now the above testimonials might not be seen by current of future customers. So you need to also do one, or more of the following:
If you collect/have the email addresses of your clients/customers. You need to develop an nice email, thanking them for their business and provide them the opportunity to provide a testimonial or review back to you.
There are a few ways to ask clients for a review/testimonial.
You can call and talk to your client but …

You will be required to right down exactly what they say and
they may not be as open about the testimonial

Simply ask them to email you a review/testimonial
Ask your web developer to add a form on your website. You can then email clients the link to the form.

Careful with online forms, people like easy, point and click answers (check boxes, radio buttons, drop-downs)

If you sell products, you may want to consider a "5 Star review" system where users can simply choose from 1 to 5 stars
Now all the above ways are ways to control what is said about your services or products.
Which will lead to favourable reviews, which would normally be good, but not believable by future site visitors.
Some ways to ask for testimonials and reviews that are not placed on your site, is to offer links to other websites that customers can leave reviews on.
Now, before you ask your web developer to do any of the following, you should make sure your business is set up on these sites. Sometimes your business will already exist on these sites, but they have not been claimed by the business. Once you claim the business, you can then respond to any reviews and brand them with your logo and possibly add photos and videos.
Sites such as:
Depending on your industry, you, there are specific websites to have accounts on for your customers to review your business on. For the full list contact us.
And finally …
Set up a Goolge Alerts. This service by Google will email you when Google finds the key words or phrases you ask them to follow. This is especially helpful when someone leaves a good or bad review on you or your business on a site that you are not aware of.
BrightLocal Local Consumer Review Survey 2016
This survey explores how consumers read and use online reviews. The information contained in this survey helps businesses and digital marketing agencies qualify the value of online reviews and how reviews impact consumers' opinions and actions when searching for local businesses.
The findings of this survey are specifically concerned with reviews for local business services and not general product reviews.
As always ...
you require help with this or any other service.