Design Portfolio
Brand consistency is very important, as important as the message itself
You have a brand … now use it
If you paid us, or someone else to make a brand, don't stop there
Just adding your logo to a document doesn't mean your done
Branding of your business does not stop at a logo. So often we see companies just think that now they have a logo that they are done. They take that logo and add it to homemade documents (brochures and business cards) and they pass them off as their company documents.
Worst of all they haven't used the correct version of the logo. It will be too small, or too big or it is a bitmap image of the logo and it is now all rough looking.
Your image speaks volumes about your business. Homemade business cards, brochures, envelopes tell your customers you don't care enough to look professional. If that is the brand you want to convey, what can be said about the work you do?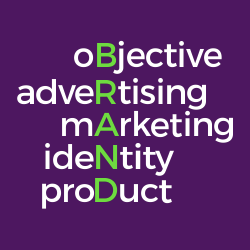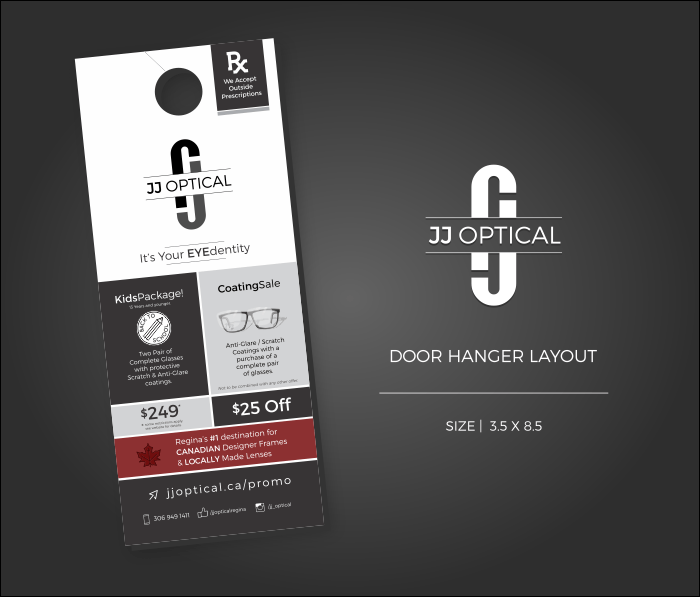 Door Hanger
An 8.5 x 5.5 door hanger for a targeted campaign. Instead of blanketing the whole city at tone time, we worked out a neighbourhood by neighbourhood strategy so the client was able to determine which neighbourhood was the most successful. This way the campaign could be adjusted if needed.
Business Card & Letterhead
As a Chartered Professional Accountant, our client sends a lot of letters and notes to her corporate clients. The letterhead was printed on a linen paper and the cards were two sided with a spot varnish added to her logo to emphasize the 'wax sea' of her logo, also designed by us.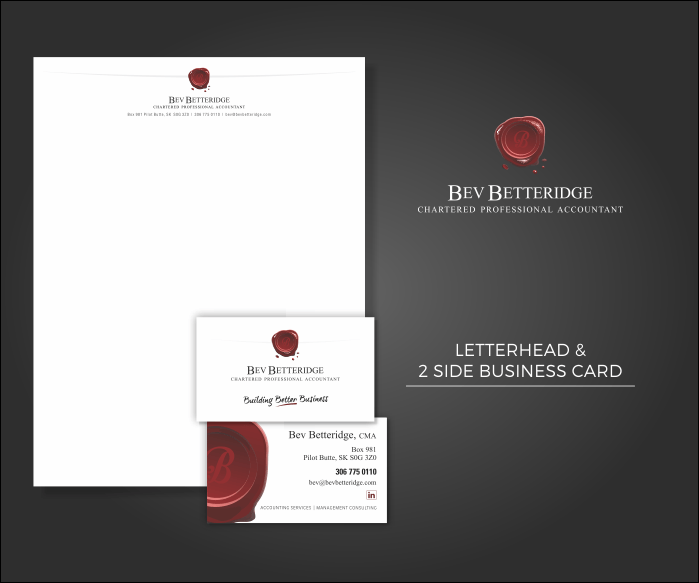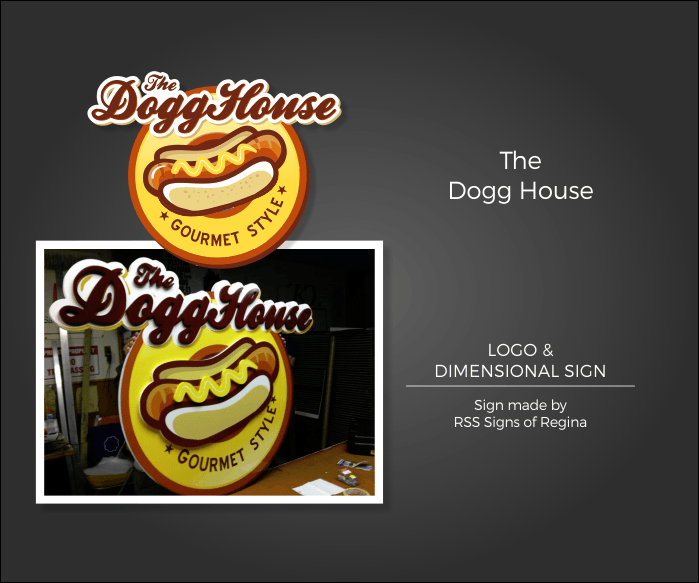 Logo & Dimensional Sign
A gourmet hot dog shop in Regina Beach. It started with the logo. Once the logo was created, the sign was next (obviously), but the thick lined style of the logo just screamed for a dimensional sign.
Look close at the photo, you will notice that the hot dog and bun are raised above the background circle and the mustard is another layer on top of the hot dog. Adding to the depth are the individual letters.