Advertise to 25,000+ golfers
Advertising that gets noticed
Flowing Springs Golf Greens averages 22,000 rounds of golf per season. From late April to late September, sometimes even October. Advertising at a golf course is unique to other forms of advertising. 
All of the above advertising opportunities also include:
And … depending on your business, we can coordinate a product give-a-way or other on course promotion. Advertisers have run the following promotions:
Lumsden Florist has provided a gift for both Mother's Day and Father's Day where an entry drum in the clubhouse for a chance to win. All entries were given to Lumsden Florists after the draw.
Trinos Menswear ran a promotion to pose with their bench and upload your picture to their Facebook page for a chance to win a $250 gift card.
Flowing Springs Golf Greens is an 18 hole course northwest of Regina
Just 10 minutes away from Regina, see map. Golfers take highway 11 to the course and some will take the ring road around and others travel through the northwest part of the city. Advertise to these golfers who are out and about and are known for spending money, and have different habits than other people.
Driving through and past business districts on North Albert Street, Pasqua North, Rochdale Boulevard to get to the golf course.
Advertising to these golfers on the course will supplant your brand and message into them. Brand awareness is part of your overall advertising methodology. Staying in the public eye should be your goal.
All advertisers are provided with web ads on the course website and promotion on the course Facebook page. Meaning all ads will be seen by golfers on the course and anyone online including the golfers' friends and families on Facebook.
GOLF BENCHES
GOLF CHAIRS
YARDAGE SIGNS
WASHROOM ADS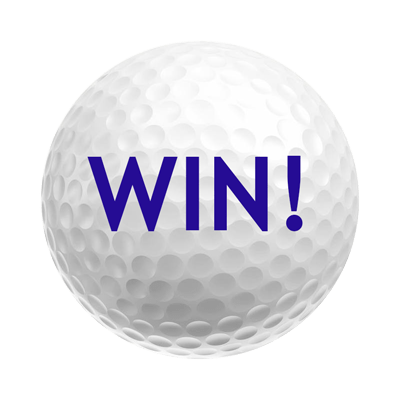 ADVERTISE
& WIN
All paid advertisers are entered to WIN 6 Dozen Golf Balls with their company logo printed on them.
Bench Advertising
They are hard to miss. Placed at each tee box, these full UV colour printed ads allow for a larger message. At 5′ long and 30 inches tall there is plenty of room to add what you want to say.
Golfers hang out and wait for their turn to swing, wash their golf ball, and talk.
Discounts available for multiples.
Chair Advertising
The great thing about advertising on a golf course is your ads will be seen!
A lot of golfers walk while playing their round and when they see an opportunity to sit, they do. As well, depending on the day, a course can get backed up and golfers tend to have to wait before its safe to shoot. While they wait they hang around for long periods of time, seeing your ad.
Yardage Maps
Full-colour ads placed on the same post as the map of each hole. 30″ wide and 10″ tall, these ads are great for a logo, slogan, and website.
With 18 holes and 18 maps, you can add one on the front 9 and the back 9 or take 2 in a row or any combination.
Golfer's view these maps to see the layout of the hole and to determine where hazards such as water or sand are before they tee off.
Washroom Ads
One place you can guarantee golfers will visit … the washroom. Compliment an ad on the course with one in the clubhouse washroom. These ads can say a bit more about your business as people will have more time to read them.
Roughly $100 per month or $0.02 per golfer.
Ask about discounts on multiple ads.
Roughly $700 per month or $0.016 per golfer.
Ask about discounts on multiple ads.
Roughly $45 per month or $0.01 per golfer.
Ask about discounts on multiple ads.
2 Locations in the Men's Washroom and 1 location in the Ladies Washroom.
Where else will you get this value?!
Each advertiser will be entered to win 6 Dozen golf balls with their logo .. AND … each advertiser will receive a complimentary banner ad on this website … AND … will receive mention on the Flowing Springs Golf Greens Facebook page and receive a banner ad on the course website.
Your ad will reach more than just on course golfers!
For more information on pricing and available space, please contact us.
Why Advertise to Golfers
Golfers are typically high earners
They are always on the course
Golfers strive to be successful in Life and Business
Golf is the fastest growing Female Sport
If they see something they like, they usually don't worry about the price
Advertising at a Regina Golf Course
Golf course advertising has worked for years and still does today.
Advertise for a whole season, to over 22,000 sets of eyes. Golfers typically are business owners, athletic, and enjoy their gadgets and toys.
Golfers spend money and will see your ads time and time again throughout the season. The time spent at a tee box is much longer than that of most bench advertising in the city.
Out Of Home (OOH) Advertising
It is required to attract attention to and for your business
But advertising typically doesn't produce immediate results
Advertising is something you do to stay in the public eye … for as long as you can (and depending on your budget) for as long as you can afford to advertise.
Unfortunately, in this day and age, if you advertise for a while and then stop advertising, consumers can assume you are no longer in business.
Other forms of OOH Advertising
If you drive around the city, you will see many forms of OOH advertising. Including billboards of all sizes,(static and electronic),  transit advertising (bus ads, bus benches, and shelter ads). You will even see vehicles wrapped with messages. Not to mention all of the signage for the businesses (on building signs and podium signs to inform the public "what is in this area").
The one thing these ads have in common … they rely on high traffic volumes.  But, this high volume of traffic is driving. At speeds of 50 to 100 km (or higher).  they are not in front of you very long. If you are driving, you are fly by at 50, 60, 70, 80 or even 100 km. How much of that ad did you see? Or, billboards can be blocked by trees, buses become very dirty in the spring and the ads are completely covered with mud and dirt. Lower to the ground billboards can be blocked by parked vehicles or become lost in the landscape of all of the other ads, pylon signs and more.
Golf Course advertising has a different role in the world of outdoor advertising. Golfers can spend anywhere from 1 minute to 15 minutes in front of a bench or map ad. Golfers also spend several weeks a year at the same course. See more statistics on golfers.
Average Rounds per Year at Flowing Springs Golf Greens
Hours a year an average golfer spends at the course
of Canadian golfers play public courses
of golfers earn more than $75,000 annually
of golfers spend at least $3,000 a year at restaurants
of golfers own their homes
Have a net worth of $250,000 or more
of golfers are regular wine drinkers
Ready to advertise?
Pricing above includes artwork and production of your ad!
Receive a 5% pre-payment discount if your ad is paid for before April 30th.