Social Media Services Regina
Social Media Setup Services
Setting Up & Branding Social Media Platforms
Social Media Services Regina
YouTube, Twitter, Facebook LinkedIn and more
Social media can be a fantastic way to supplement your website and marketing efforts.
Omni Studios can help you identify which social media platforms are best suited for your business and industry. We can also re-brand / style the social media accounts so they are instantly recognized as yours and help with your brand management.
Although social media is not a replacement for a properly designed website, it can extend your brand and message.
Social Media for Business
Like it or not, you probably realize by now you probably need a social media account of some kind to help your business. But it doesn't have to be painful. You may have to cave to the pressure of a social media account, but you don't have to be as active as you think. Statistics have proven how important social media networks are for a business.
Quick Facts:
8 out of 10 internet users are reached by social media sites and blogs
Marketers saw an increase of 74% in website traffic after devoting just 6 hours per week in social media
87% of small businesses claim that social media has helped their business
85% of business-decision makers believe that at least having one social media channel is very important for technology purchase decisions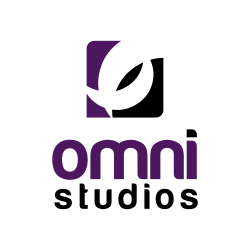 Need Help?
We can help identify which social media accounts to use. As well we can help plan and shoot the videos.
Which Social Media Should I Use?
You should use at least one but you don't need them all.
Facebook
For the most part, everyone has a
Facebook
account. Statistics have shown that 93% of all adult users online are on
Facebook
. Marketers are also aware of
Facebook
's power. According to
Hubspot
,
74% of all marketers say Facebook is important to their lead generation strategies.
Is it right for you and your business?
Keep in mind, you will need a personal Facebook account in order to make a business Facebook page.
There's no doubt that Facebook has a lot of pull, does that mean it's the right platform for you? We're going to go ahead and say yes. As a whole, Facebook remains a popular platform for people to spend time and catch up with friends, family, and even the news.
Having a Facebook business page to share a variety of content, like updates, contests or events. Just keep in mind that the most effective Facebook pages aren't just advertisements 24/7. It should be casual and spark conversations.:
Keep your posts under 250 characters.
Posts that contains photos make-up 93% of the most engaging posts
Using emoticons can get your post liked 57% more than those without
Most engagement occurs towards the end of the week from Wednesday to Friday
Question posts get 100% more comments than standard text-based posts
35% of users participate in contests, 42% like a page in order to get a discount or coupon
If you're looking for some inspiration on how to create an effective Facebook page, check out the "20 Best Company Facebook Pages" from Inc.com.
Posting between 9am and 7pm is acceptable
YouTube
If your business has anything to do with sharing expertise, or involves a product that needs support or assembly you need
YouTube
.
We can help set up a branded YouTube Channel. This will allow you to link customers to the channel to see all of your videos. It also makes it easy to link other social media accounts to these videos.
However, once you read these YouTube statistics, you may suddenly go out and start making videos for your YouTube channel.
More than 1 billion unique users visit YouTube each month
Over 6 billion hours of video are watched each month on YouTube
100 hours of video are uploaded to YouTube every minute
80% of YouTube traffic comes from outside the US
Quick Tips
Grab viewers attention within first 15 seconds
If you create a YouTube Channel, make sure you create a call-to-action by asking viewers to like or subscribe
Create content on a frequent basis
Make sure that you have relevant and attention-grabbing titles, description and tags
Make sure the audio and video is clear and steady, people won't watch bad quality videos
Twitter
The 140-word character micro-blogging site has 190 million unique site visitors every month, on top of the close to 650 million registered users. That's a lot of people who you could potentially convert, which is why everyone should have a Twitter handle. Twitter can be used to continue a conversation and because of its "in the moment" platform it can be used for customer service.
The problem is that there are also 58 million tweets per day. And that's a lot of competition. So, how can you make the most of this invaluable tool?
Make sure your tweets are relevant and urgent.
Show your personality.
Tweet 2 to 5 times daily.
Use a tool like Buffer to schedule tweets throughout the day.
Image links can get 2x the engagement rate.
86% of tweets with links will get retweeted.
Make sure links come from mobile friendly sites.
Use hashtags to gain 2x more engagement.
Keep tweets under 100 characters.
Tweet later in the day while people are commuting.
Want to learn from the pros? Check out the Twitter accounts from Delta, Charmin, WWE, Skittles, American Express, and Taco Bell.
Pinterest
Much like Instagram, Pinterest is a great platform for anyone involved in the food or fashion fields. However, Pinterest has been shown to be an effective platform for travel, design, home decor, and anything related to DIY. The most well-known part of Pinterest is it's popularity with women, which make up 80% of all users.
If you're still on the fence about Pinterest, consider the following. It has 70 million users and, compared to other social networks, Pinterest users spend the most amount of money. In fact, they spend nearly double what Facebook users spend and triple what Twitter users spend.
Interaction among Pinterest users is mainly based on 'repins,' 'likes', and comments that are usually shorter than most other social networks. But that doesn't mean you can't have fun by creating boards and then placing those boards into the right category. This helps users find and create content based on the likes and interests of their audience.
Still interested in giving Pinterest a try? Don't neglect the following.
Keywords are an essential part of your pins.
Don't forget to include links.
Attribute images if not your own.
Word count for pin should be in the 100-200 range.
Use a shortened URL.
Best times to pin are on Saturdays, 2:00-4:00pm and 8:00-11:00pm. The worst times are 1:00-7:00am and 5:00-7:00pm.
Pinterest is still relatively new, so you may night be all that familiar with the platform. If you're looking for how to perfect boards, check out "10 Brilliant Pinterest Board Ideas From Real Brands" by HubSpot. Other brands that have been ruling Pinterest are Lowe's, Whole Foods, Jetsetter, L.L. Bean and Better Homes and Gardens.
LinkedIn
LinkedIn has become the go-to social media platform for professionals. If you run a B2B business, are a recruiter or a job-seeker, you need to be on this platform. And there are numbers to back this claim. There are over 300 million members and 3 million company pages on the service globally. In other words, if you need to post a job or do some research on an employer or employee there's no better option out there.
However, LinkedIn is all about growing your professional network. This is why you need to have a complete profile and make sure your contacts are appropriate and professional. You'll need these contacts, along with the people you already know, to get introduced to second and third-degree connections. If done correctly you never know who you'll meet – maybe a potential employee or employers.
While establishing connections is the most important aspect of LinkedIn, it's also a place where professionals can gain advice, industry insights and exchange ideas. This means that LinkedIn is mainly composed of mature, career-oriented individuals and isn't as casual as Facebook.
To get the most out of LinkedIn, remember the following:
Use relevant keywords in your content.
You should customize your LinkedIn profile URL.
Have a link from your website to your LinkedIn profile.
Keep your page clean and organized.
The best times to share content: 7:00-8:30am, 5:00-6:00pm
The worst times to post: Monday and Friday, 9:00am-5:00pm
In December 2013, LinkedIn shared the best company pages of the year. Included in the list were Adobe, AppleOne, Commonwealth Bank, Dell, Four Seasons, HubSpot, Kellogg, Marketplace Home Mortgage, Mashable and NPR. We suggest you look them over.
Instagram
Instagram has an impressive 200 million active users who share 60 million images per day. But, that doesn't mean it's for everyone. Because this an image and video based platform some fields will benefit more so than others. For example, if you've involved in the food, fashion, luxury, or lifestyle industries, then Instagram is a perfect fit.
What makes Instagram an interesting platform is that it can add some much-needed personality to expand brand awareness. This means that even more formal brands can lighten up a bit and show a different side of the business with humorous, lighthearted, or creative content. Furthermore, you can use images to showcase your latest products, give visitors a behind-the-scenes look or announce an upcoming event. There's also the interaction with visitors by encouraging them to take an image related to your brand for contests or just to establish brand loyalty.
There are also two huge benefits going for Instagram. For one, the use of images in social media is becoming more and more important. This was covered by Jayson DeMers who stated that images can grab the attention of your audience and improve SEO. The other big benefit of being on Instagram is that it's owned by Facebook, so sharing your Instagram content on Facebook is a snap.
Here are some useful pieces of advice for Instagram use:
Keep your audience in mind
Take images that best represent your brand.
Your photos don't have to always be professional, that defeats the real-connection
Make use of both the @ and # symbols.
Use Followgram to keep track of your stats.
Best times to post are between 3-5pm during weekdays and on the weekend.
Still looking for some inspiration on how to make the best of Instagram? Go back and read how Michael Kors earned 34,000 followers in the 18 hours after posting the the first Instagram ad. Other brands who are doing Instagram are GoPro, Old Spice, Benefit Cosmetics, HBO's Girls, and General Electric.
Caution:
Just like with a website, you can't just launch and forget. With social media, there's much more to just creating a Facebook or Pinterest account and expecting success to follow. You actually have to understand which platforms work best for your brand and where your audience spends most of their time.
Knowing who your customer base is and which social media accounts they use is just as important as anything. You also don't have to use all of the social media platforms out there. It would take more resources than it's worth to update and perfect all of them.
Instead, just to focus on the couple of networks that can best broadcast your message and raise brand awareness to your targeted market.